Alarm History 101
Alarm History 101: Ancient Rome
Alarm History 101: Ancient Rome
In this new Scout Alarm Blog series, we're going to take a deep dive into the history of burglar alarms. What could be more fun than discussing the intricacies of patents from yesteryear and seeing just how far we've come! On today's program: Ancient Rome.
Lock it Down
People have been hiding their valuables for millennia - burying treasure, putting it under their mattresses and placing it in everyday objects. The Romans took this one step further and approximately 2500 years ago developed the Padlock. While not an alarm, per say, the lock was an important step forward in security. The lock and key became essential in securing entryways.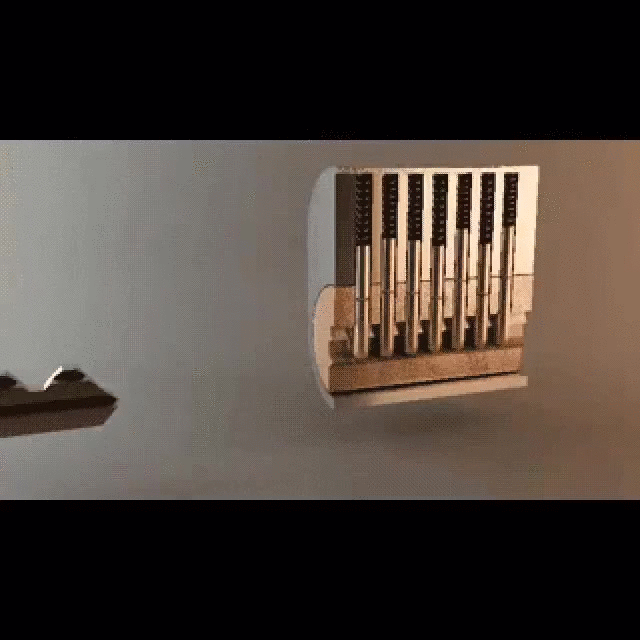 An Alarm of a Different Feather
We can also credit Romans with developing the first burglar alarm to make sound during a break-in. You know the phrase "watchdog," but have you heard of a "watch-goose?"
Yeah, you read that right - geese! Historians have discovered that as early as 390 B.C., geese were used as security. Geese inherently know that animals and humans living with them are part of their 'gaggle' and have no fear in loudly charging at an intruder - a quite literal interpretation of Wild Goose Chase! Romans discovered that intruders could slip right past guards and dogs but geese could sense the intruder and would cackle and clap their wings to 'sound the alarm'!
Here's the crazy part, geese are still used as Burglar Alarms! Until 2002, The Ballantine Bonded Warehouse in Scotland was patrolled by the "Scotch Watch" - a gaggle of 100 guard geese - until the distillery's closure. Some US military facilities in West Germany used them as a second layer of defense with their electronic systems. The Chinese government recently replaced some of their guard dogs with gaggles of geese!
Rome is Ancient History
If you don't want to splurge and get yourself a gaggle of geese to protect your home or office, consider Scout Alarm. Geese are great if you find yourself at home, but they don't link to your smart devices and they unfortunately are incapable of contacting the authorities while you are away.
But maybe you want to get geese instead of Scout. We don't judge. When in Rome...
Tune in next month for another Alarm History 101!